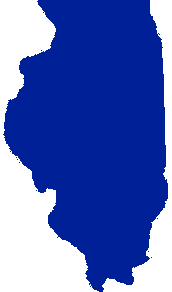 William Lee Davidson Ewing
Democrat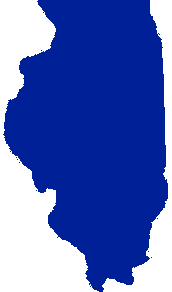 William Lee Davidson Ewing
Democrat
William Lee Davidson Ewing was both Governor and Senator of Illinois, in both cases appointed in place of someone who had resigned or died.
Ewing was elected as Lieutenant Governor under John Reynolds. When Reynolds resigned in 1834 to become a congressman, Ewing then became governor - for only 17 days.
Later, upon the death of Senator Elias Kane, Ewing was appointed as his replacement by Governor Joseph Duncan, and would remain in the US Senate for two years.
Governor and Senator William Lee Davidson Ewing is commonly said to be buried at Oak Ridge Cemetery, Springfield.
However, in 2004, upon one of several visits to Oak Ridge, I sought Senator Ewing's location. I had already confirmed that he was not listed on the list of points of interest given to visitors. I asked the docents at the Lincoln Tomb, and they did not believe Ewing was at Oak Ridge. I asked at the main office of the cemetery; they consulted the files and said there was no listing for him.
Thus, Senator Ewing's grave location must be considered lost until further evidence comes to light.