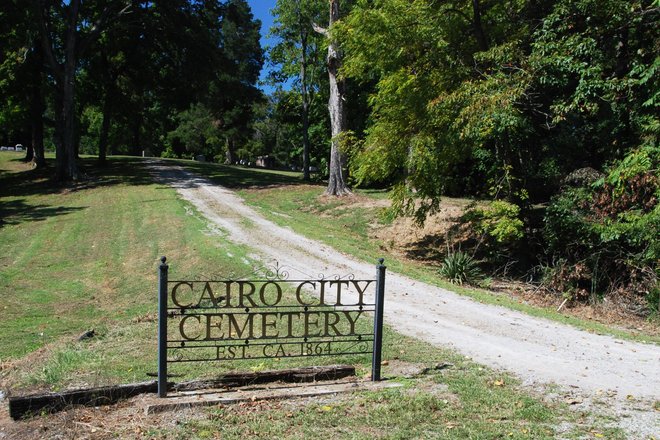 Cairo City Cemetery is located about ten miles north of the city's north entrance, close to the town of Villa Ridge.
Two driveways, only a few dozen feet apart, proceed west from Old Villa Ridge Road. Each has a similar sign with the name of a cemetery. The north driveway leads to Cairo City Cemetery; the south driveway leads to Calvary Catholic Cemetery (below).
Cairo Cemetery's entrance sign indicates that it was established circa 1864, the year after the adjacent Catholic cemetery. Between Cairo City Cemetery and the City of Cairo lies another cemetery, older than both: Beech Grove, begun in 1855.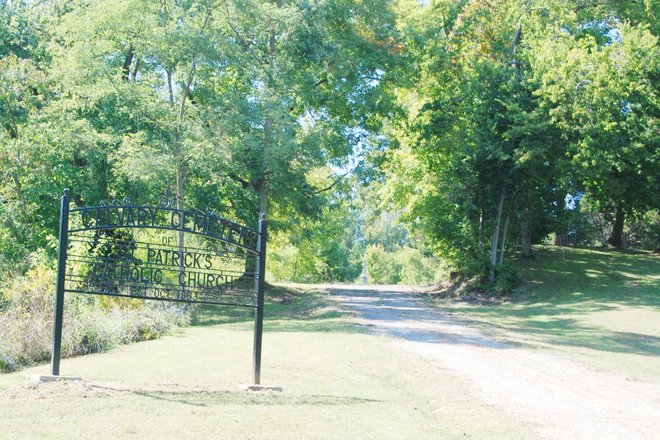 Calvary Cemetery of St. Patrick's Catholic Church - Est Oct 1863