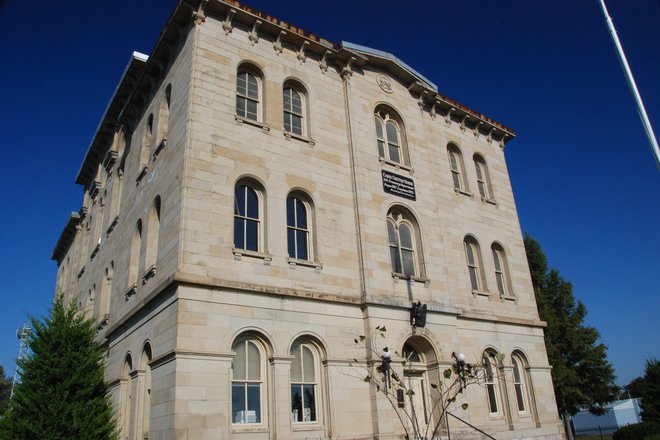 On Cairo's main street, Washington, stands Cairo's U.S. Custom House, now a historical museum. Due to its superb location at a point where two major rivers come together, Cairo was an important river port, and in this building the Surveyor of Customs was headquartered.
The site was chosen by Senator Stephen Arnold Douglas, and the building designed by Alfred Mullett, who had also designed the U.S. Treasury building. 1 In February 1859, the state legislature ceded to the United States government this land - block thirty-nine - for the construction of the customs house and post office. The building was begun in 1869 and completed in 1872, at a cost of about $225,000.2


During the Civil War, the Surveyor of Customs was Dr. Daniel Arter (1797-1879), who, after his medical career, held several government positions in Pulaski County. Arter was appointed Surveyor by President Lincoln at the beginning of the war, and remained here until 1869, when he retired.3 The Customs House shown here was begun in the year Dr. Arter left his position.
Arter's monument (pictured, right) is the largest and most prominent in Cairo City Cemetery.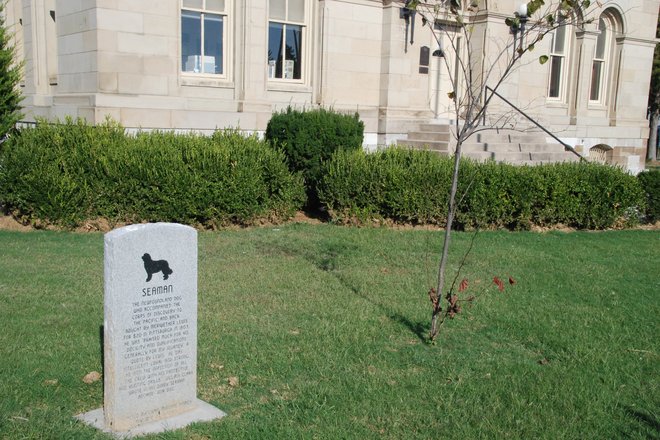 On the first floor of the building was a post office, once ranked third in importance in the United States.
In front of the Custom House stands a memorial to the Newfoundland dog Seaman, who accompanied his masters Meriwether Lewis and William Clark on their expedition of discovery to the West.4
Seaman was a valuable member of the team, twice alerting the expedition's human members of dangerous beasts nearby, such that he became known as "Our Dog"; his life was spared when other dogs were eaten by the men; and Lewis named a tributary of the Blackfoot River in Montana "Seaman's Creek".5
The last mention of Seaman in the expedition's records were a journal entry of 15 July 1806 by Lewis. 6 His place and manner of death are not recorded.
This monument is a cenotaph; the actual burial place of Seaman is unknown.