RESURRECTURIS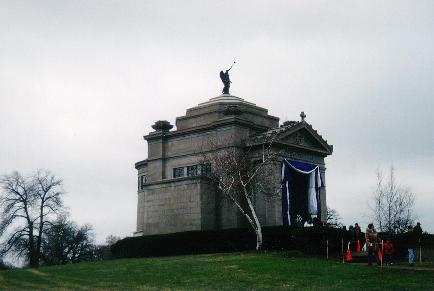 The Bishops' Mausoleum is the central feature of Mt. Carmel, sitting alone at the crest of a small mound, topped with the Archangel Gabriel sounding a trumpet. Above the door is "RESURRECTURIS", which means "for those who will rise again". The Bishops' Mausoleum was constructed between 1905 and 1912, at the order of Archbishop James Quigley.
Bishop William Quarter, 1806-1848 (appointed 1844)
Archbishop Patrick Feehan 1829-1902 (1880)
Archbishop James Quigley 1854-1915 (1903)
Bishop William O'Brien
Samuel Cardinal Stritch 1887-1958 (1946)
John Cardinal Cody 1907-1982 (1965)
Joseph Cardinal Bernardin 1928-1996 (1982)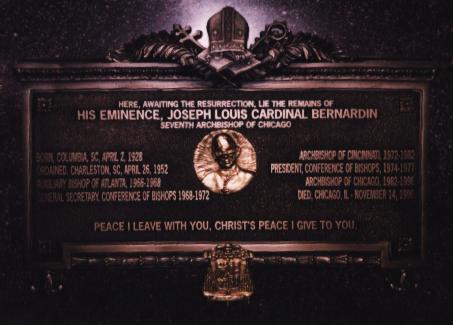 Joseph Cardinal Bernardin,


Seventh Archbishop of Chicago:
Born, Columbia SC, April 2, 1928.
Ordained, Charleston SC, April 26, 1952.
Appointed Archbishop of Chicago, July 10, 1982
Died Nov. 14, 1996.
Cardinal Bernardin was one of the most respected Catholic bishops in the United States, and was considered by many to be a serious candidate for the Papacy. After a false accusation of sexual misconduct proved unfounded, he met with and forgave his dying accuser.
In early 1996, he was diagnosed with liver and pancreatic cancer. Knowing he had only a few months to live, Bernardin accepted his fate and continued in his office as Archbishop until the end.
On Nov. 20, 1996, Cardinal Bernardin joined his predecessors in the Mausoleum. Bernardin had visited the mausoleum a few months before his death to choose a crypt. Indicating one next to Cardinal Cody, he quipped, "I've always been a little left of Cody".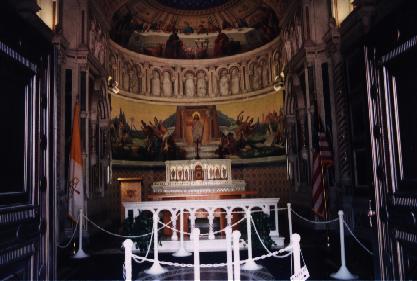 graveyards.com - copyright 1996-2002 Matt Hucke