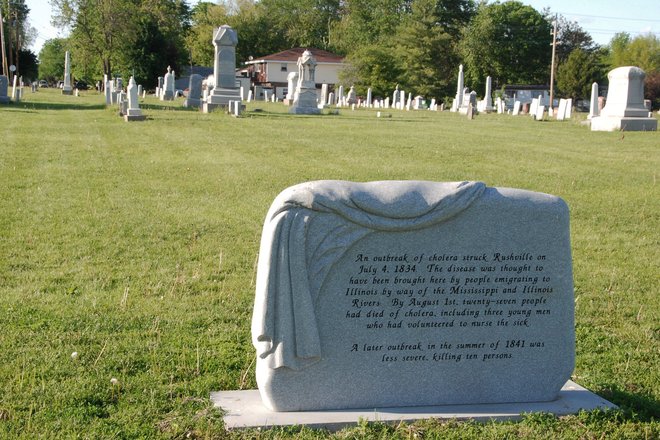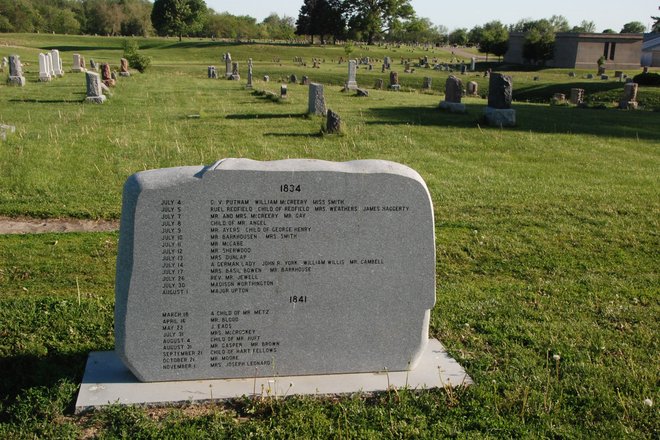 The monument reads:
An outbreak of cholera struck Rushville on July 4, 1834. The disease was thought to have been brought here by people emigrating to Illinois by way of the Mississippi and Illinois Rivers. By August 1st, twenty-seven people had died of cholera, including three young men who had volunteered to nurse the sick.
A later outbreak in the summer of 1841 was less severe, killing ten persons.
On the back of the monument, the names of the victims of both outbreaks are enumerated. Surrounding the monument is a large expanse of open space, presumably where the victims are buried.