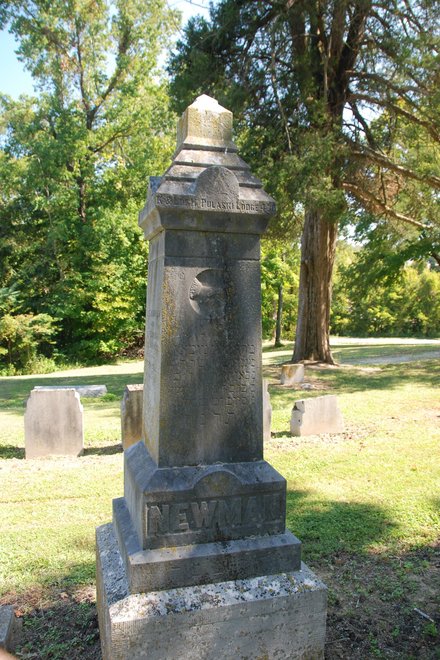 The Newmans were members of a fraternal organisation: The Knights and Ladies of Honor - "K. & L. of H. Pulaski Lodge 430". 1
Cairo historian William Perrin in 1883 described the Knights of Honor as follows:
Knights of Honor meet in the IOOF hall, on the second and fourth Tuesday evenings of each month. While this order is comparatively a modern one, yet it may be classed among the most flourishing of the country. The order throughout the United States is composed of the Supreme Lodge, and, as its name indicates, is the supreme authority over all others. Then the Grand Lodge, that has a State jurisd iction and supervision, then the subordinate lodges, and these are the local ones. When a member joins this society, a certificate is issued to him, called a window's and orphan's fund certiciate, the amount of which is $2,000. The ages for receiving new members is between eighteen and fifty years of age.... There are three degrees, called Infancy, Youth and Manhood, and the last only is entitled to any benefits.... The present membership of the Cairo society is 105, and the enrollment 140. The society was organized February 24, 1879...2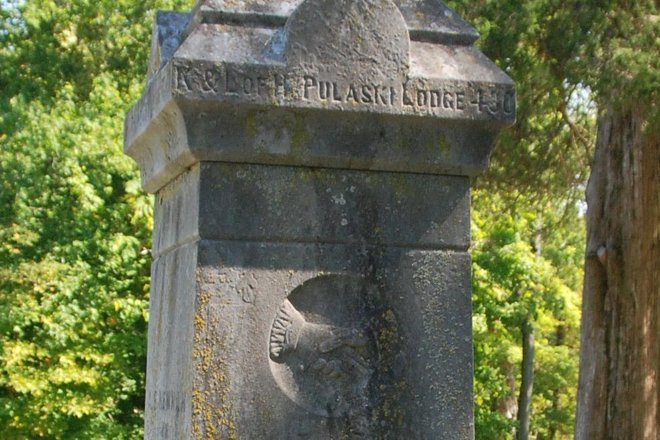 2.
Perrin, William Henry:
History of Alexander, Union, and Pulaski Counties, Illinois
. (1883) p.158