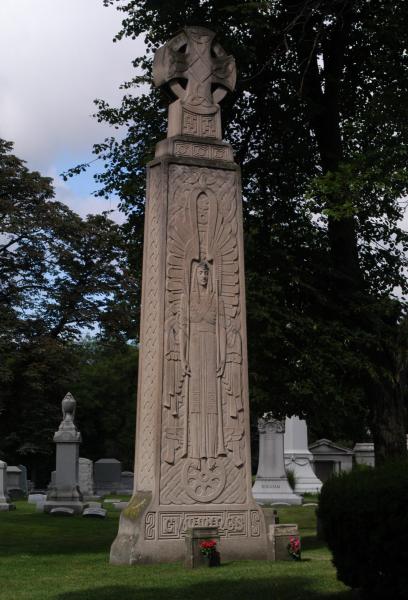 Edmund Cummings and Ellen Cummings, died 1922 and 1924.
Edmund Cummings was a veteran of the Civil War and a member of the Grand Army of the Republic. After the war, he made his fortune as a real estate developer in Chicago and began an electric streetcar company.

The Cummings monument is exceptionally beautiful. Designed by Tiffany and Company, it features a bas-relief of an angel surmounted by a Celtic Cross.