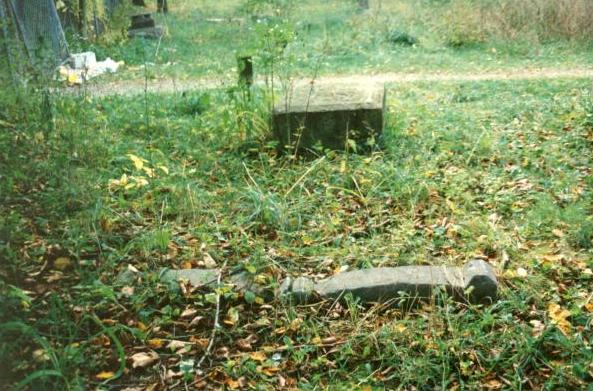 (footstones and headstones, southeast quadrant)
The main gate can be seen at upper left; next to it is a heap of rubbish. For decades, local youths have been coming here to drink and carouse, and the cemetery is always strewn with litter.
The site was abandoned in the 1960s, and since then has been under the jurisdiction of the Forest Preserve District of Cook County. Very little maintenance work has been done.