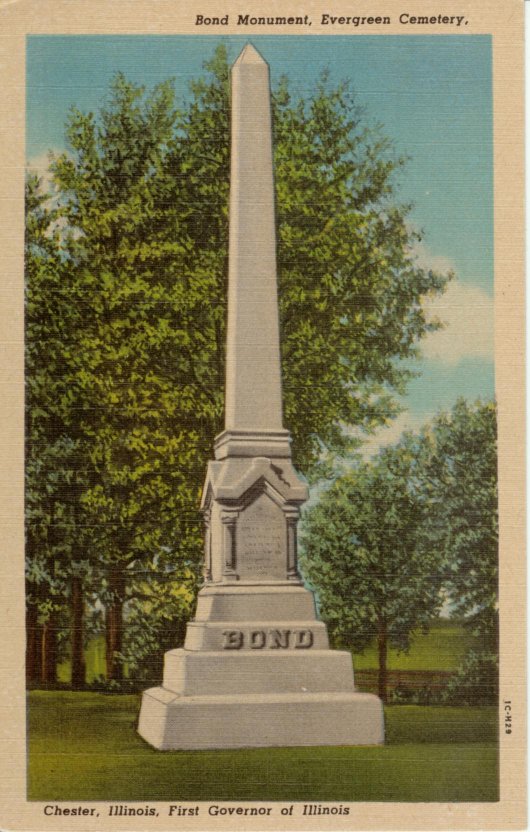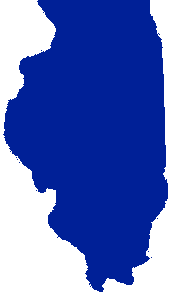 SHADRACH BOND
Democratic-Republican
Shadrach Bond (24 November 1773-12 April 1832) was the first Governor of Illinois, taking office in 1818, the year of Illinois' statehood.
The picture shown at left is a from an old postcard of unknown date. On the reverse, it reads 'Genuine Curteich-Chicago "C.T. Art Colortone" Post Card (Reg. U.S. Pat. Off.).' This publisher was known to be active, and producing postcards of similar styles, in the 1930s.
I visited Evergreen Cemetery in September, 2008. Just one week before, the remnants of Hurricane Ike had reached the St. Louis area. That storm toppled Governor Bond's obelisk (according to a representative of the Randolph County Historical Society I spoke with that day). The upper part of the obelisk was nowhere to be seen, but a groundskeeper told me that the cemetery management intended to repair the monument.
As of April 2010, the monument has not yet been restored.