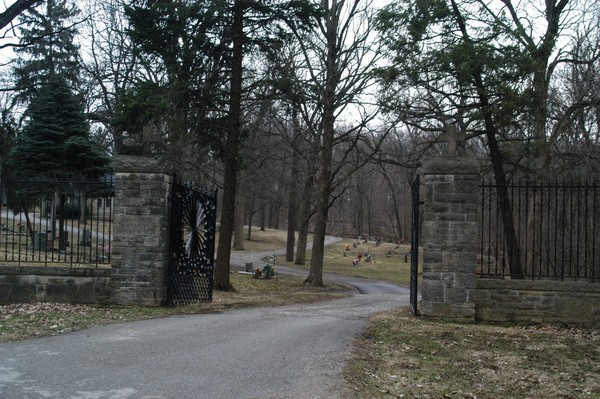 The aptly-named Chapel Road proceeds east from the small village of Elkhart. The cemetery is on the south side of the road. The cemetery road passes between these stone gateposts, each of which is topped with a cross.
A dedication stone set into the left post reads "Mina Lemira Gillett Memorial Gate".
A similar stone set into the right post reads "Erected November 1889".