Lulu E. Fellows
Died Nov. 23, 1883
Aged 16 Years.

Many hopes lie buried here.
Lulu Fellows sits eternally beneath this tree, a wistful expression on her face. An open book is in her lap. The likeness in marble is badly worn, particularly the hands and nose. Years after this statue was placed over the grave, a protective glass box was erected. Gifts of flowers and coins have been deposited by visitors through vents at the base of the glass box.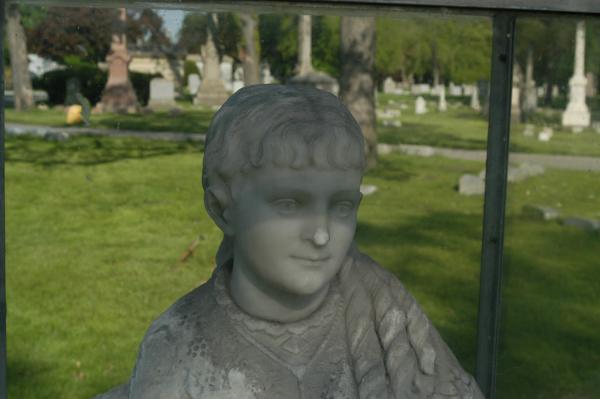 A similar monument can be seen at the Graceland grave of six-year-old Inez Clark, who died in 1880.