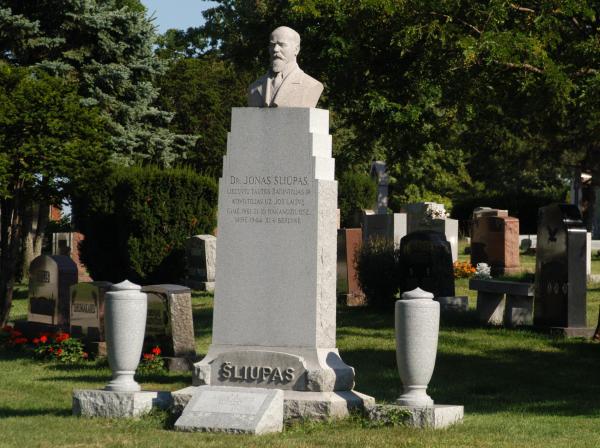 Dr. Jonas Sliupas (1861-1944)
Dr. Jonas Sliupas was a Lithuanian nationalist activist and publisher. Living in the United States from 1884, he edited and wrote in several publications, extolling Lithuanian independence, liberalism, and atheism.

Dr. Sliupas returned to Lithuania after independence was gained in 1918, served briefly as minister to Latvia and Estonia, and worked on raising funds for industrial development, publishing, and teaching the history of medicine. He was elected mayor of the town of Palanga, but was removed during the Nazi occupation.

Dr. Sliupas left Lithuania before the Soviet invasion in 1944, dying that same year in Berlin. His ashes were later brought here to Chicago.