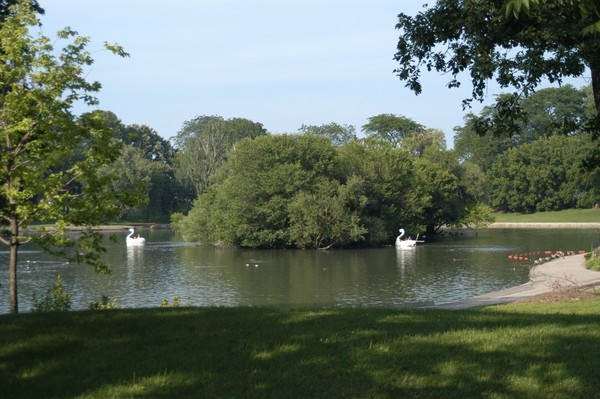 Chicago's first graveyards didn't last long.
In a quickly-growing pioneer town, the space set aside for graveyards was soon coveted by the living. The Chicago Avenue and Twelfth Street graveyards, established in 1835, quickly vanished as the land became more valuable.
City Cemetery and the neighbouring Catholic Cemetery were established in 1843, north and south of North Avenue, east of Clark Street.1
This was, however, a short-lived solution. The proximity of the cemetery to the lakefront engendered fears of disease. In 1866, City Cemetery and the Catholic Cemetery were shut down, and the bodies (most of them) and monuments moved to new cemeteries outside the city limits: Graceland, Rosehill, Oak Woods, Calvary, St. Boniface, Wunders, and Jewish Graceland.
The site of City Cemetery became a public park - "Lake Park", soon renamed "Lincoln Park" for the recently martyred president.