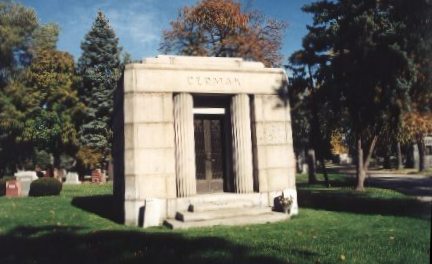 Anton Cermak
Democrat
Anton Joseph Cermak (1875-1933) was born in Kladno, Bohemia, and emigrated to the United States as a child. After working in the coal mines near Joliet, he came to Chicago at the age of 16. Cermak worked as a railroad brakeman and a teamster, a job which would later earn him the nickname "Pushcart Tony".
Cermak became a Democratic precinct worker, organized the United Societies for Local Self Government (a group with membership consisting mostly of thieves, gamblers and whores), and in 1902 became a state legislator. He used his knowledge of government land purchase plans to make a fortune speculating in real estate, earning over seven million dollars.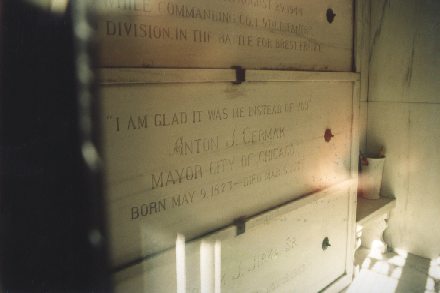 On April 7, 1931, Cermak won election as mayor, defeating Republican incumbent Big Bill Thompson by nearly 200,000 votes. Cermak gained the enmity of the Chicago mob by protecting his ally, labor organizer Roger Touhy. In December 1932 he sent two police sergeants to shoot Frank Nitti, one of whom shot himself in the hand and claimed Nitti had fired first. Nitti survived the shooting, and when he began to recover, Cermak and his men fled to Florida.
In Miami on February 15, 1933, Cermak made a public appearance with President-elect Franklin D. Roosevelt. Shots rang out, and a nearby photographer joked "Just like Chicago, eh mayor?" Cermak had been hit in the lung, shot by Italian marksman Guiseppe Zangara. On March 6, 1933, Cermak succummed to his wound. Before he died, he is reported to have said to the President, "I am glad it was me instead of you."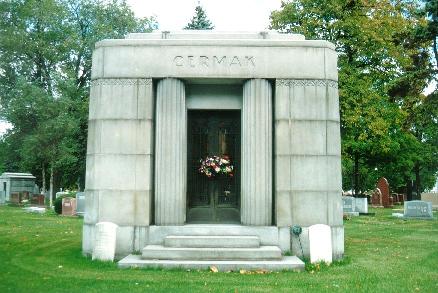 It has never been determined who was Zangara's target. Most assumed at first that he had been shooting at the President. Another theory, however, holds that Cermak had been the intended victim, in retribution for his shooting of Frank Nitti, and that his death may have been ordered by the imprisoned Al Capone.
22nd street was renamed Cermak Street in the mayor's honor. Cermak had been the second mayor of Chicago to be assassinated.