Grave Sites of Chicago Mayors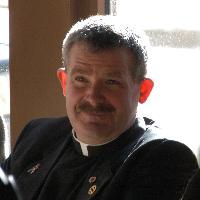 Compiled by Father John McNalis, Chaplain Chicago Fire Department. Used with permission. Updated 2003,2008 by Matt Hucke.
The name of each mayor links to a photo of that mayor's grave, if available. The name of each cemetery links to a general page for that cemetery.
Political Parties
D
Democratic
R
Republican
I-D
Independent Democrat
W
Whig
p-ND
Pro-Nebraska Democrat
Cit
Citizen's
Fp
Fireproof
K-N
Know-Nothing
* No records are available indicating the present cemetery for James Curtiss. His son is buried in Graceland.
** Lester Bond was the first acting mayor appointed by the City Council while Medill took an extended European vacation.
+ Served as interim mayor following the death of Mayor Washington.
= Elected by the city council to serve as Acting Mayor.
(died) Died while in office.
1907 In 1907 the length of a mayor's term was increased from 2 years to 4 years.
graveyards.com
© 1996-2010 Matt Hucke - hucke <@>cynico.net
All content (text and photographs) by Matt Hucke, unless otherwise indicated.
Do not copy or upload text or photographs to other websites, or use in any printed publication, without consent of the author.