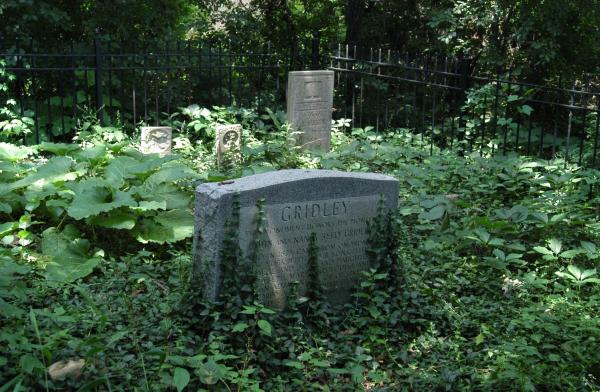 A new granite monument has been placed in the cemetery in recent years. It reads:
GRIDLEY
This monument honors the pioneers John and Nancy Seely Gridley who in 1835 came from Onondaga New York with their sons Elisha, George, and John, and Daughters Elizabeth, Mary and Louisa, and on an adjacent tract of several hundred acres, acquired from the United States Government, built their log dwelling.
Most of the remainder of the text is covered with vegetation.