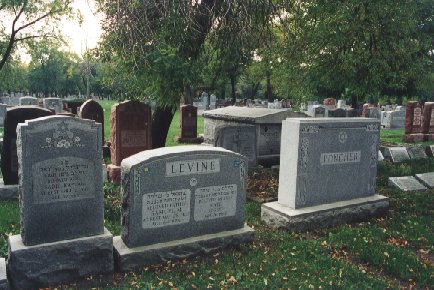 Several monuments near the Congregation Poale Zedeck gate on Roosevelt, far west of Desplaines. In the foreground:
Beloved Aunt

Sadie Kaplan

At Rest April 2, 1947
Age 72 Yrs.

LEVINE

Beloved Father

Samuel M.

At Rest May 28, 1947
Age 64 Yrs.
Beloved Mother

Kate

At Rest
Jan 26, 1957

Poncher
Behind Poncher is an above-ground crypt for two.
NEXT: