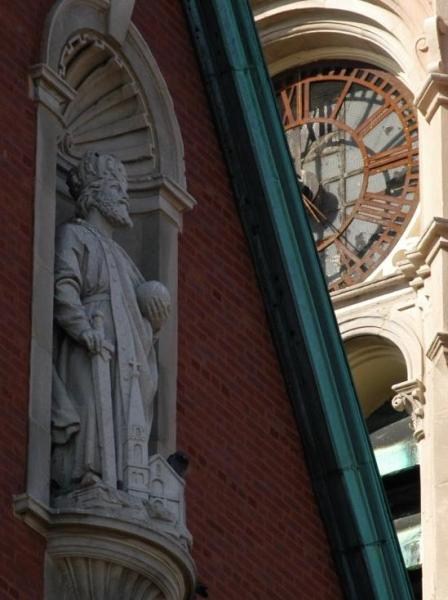 In another niche on the east face of the church stands a statue of its patron, the Holy Roman Emperor Henry II.
Henry (or Heinrich) lived from 972 to 1024, and was a cousin of the previous emperor, Otto III. He seized the throne after his cousin's death in 1002, and, after fighting his rivals and neighbours, was crowned emperor in 1014.
Henry aided Christian bishops in gaining control of territory, founded the diocese of Bamberg, and built a cathedral there. He was canonized a saint in 1146. Saint Henry is usually portrayed with crown and orb, symbols of monarchy, and a model of a church, commemorating his role in building churches.