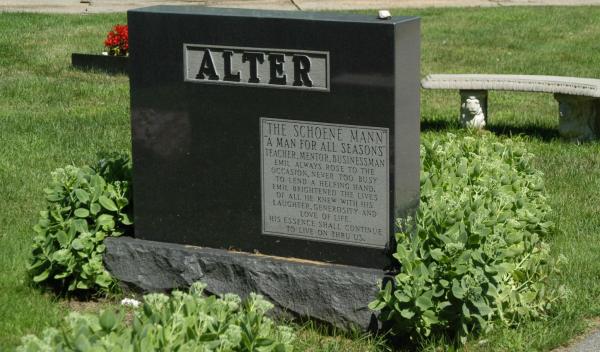 ALTER
THE SCHOENE MANN
"A Man For All Seasons"
Teacher, Mentor, Businessman
Emil always rose to the occasion, never too busy to lend a helping hand. Emil brightened the lives of all he knew with his laughter, generosity, and love of life. His essence shall continue to live on thru us.