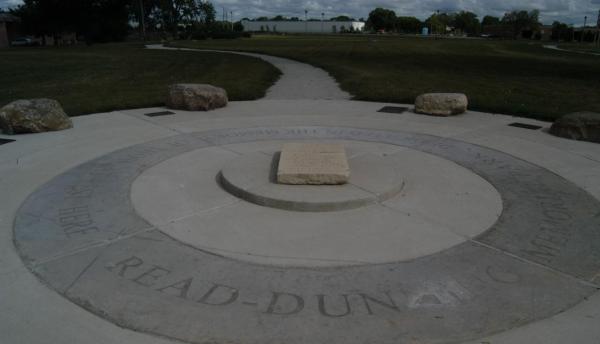 Read-Dunning Memorial Park consists of a series of concrete disks interlinked with winding gravel paths. The first of these locations is the largest and includes bronze plaques around the perimeter describing the various groups of people interred here, interspersed with granite boulders. Paths lead from here to the other memorial disks.
Large letters embedded in a darker band around the center read:
DEDICATED TO THE MEMORY OF THOSE WHO REST HERE
READ-DUNNING MEMORIAL PARK
In the center of the disk is a marble tablet...