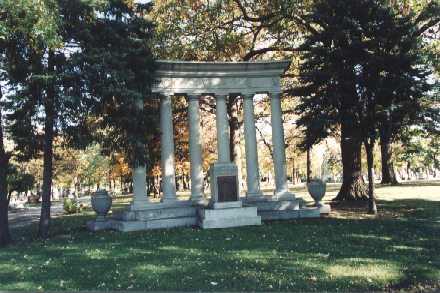 The Odd Fellows Monument was erected by a local lodge of the Independent Order of Odd Fellows
, an international fraternal organization dating back to 17th century England. In the United States, the first lodge of the IOOF was founded in Maryland, 1819. The organization is active today, one of the largest and oldest fraternal orders in the United States.
Lodges of Odd Fellows erected several monuments in Chicago cemeteries, including Bohemian, Rosehill, and Forest Home. Individual members who were not buried in these organizational plots would often place the emblem of the Order on their own monuments: three interlocking rings, and the letters F, L, and T, representing Friendship, Love, and Truth.
NEXT: