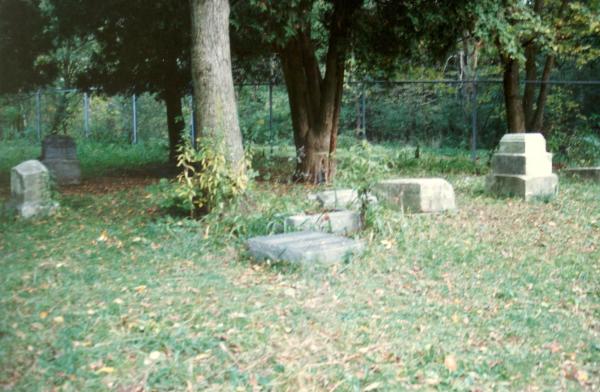 (a few feet inside the cemetery; looking southeast)
"Bachelor's Grove" was the name of a nearby settlement beginning in the 1820s. The origin of the name is uncertain; some of the early records spell it as "Batchelor's" or "Batchelder's", leading to the theory that this was a surname - there was, indeed, a family named Batchelder living nearby in 1845.
Another theory holds that the area was named for a group of four bachelors who settled here in about 1835. One of these was Stephen Rexford, who later established the Batchelor's Grove post office in 1843.
The cemetery was established in 1864 on land previously owned by Edward Everden; for this reason, it is sometimes called "Everden Cemetery" (or Everdon). However, the name "Bachelor's Grove" is now generally accepted.