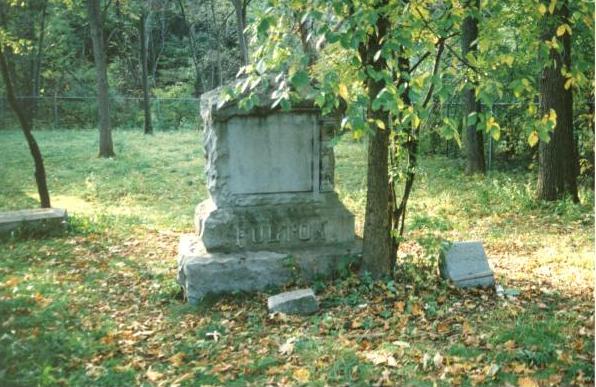 The Fulton monument is the largest at Bachelor's Grove. Made of granite, it has survived better than the marble monuments here; and with its great size it has been resistant to vandals' efforts to move it.
Two Fulton headstones also survive - one is seen here to the right (north) of the monument; the other is behind the monument.
A modern desendant, Clarence Fulton, told of how pleasant a place the cemetery had been in his youth. Families would picnic here, and fish or swim in the pond.
Clarence Fulton was the last independent trustee of the cemetery. Before he died, he turned over control of the cemetery to the Cook County Board in 1976.