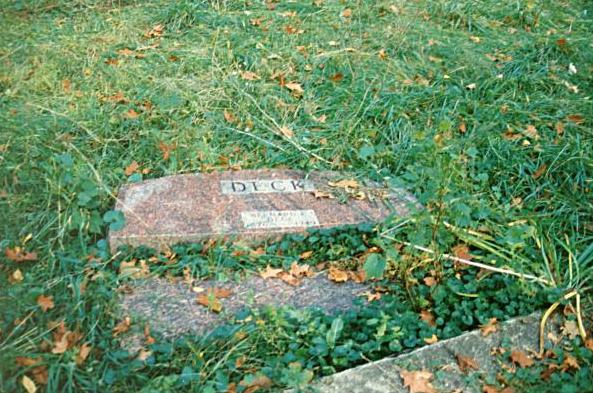 (Deck; northeast quadrant)
We are now near the north fence of the cemetery. Beyond the fence is a stretch of woods, and, to the west, a pond; a few hundred feet beyond this is 143rd street, which passes between two wooded areas.
Over the years, various witnesses have reported encounters with phantom cars while driving past the cemetery.
A typical version of the story has the witness driving at night - possibly unaware that they are about to pass the cemetery - when they see a dark car of a model from several decades ago, either moving or parked alongside the road. As the mysterious car is approached, it suddenly vanishes without a trace, leaving the spectator mystified.
Local ghosthunter Richard Crowe experienced this phenomenon firsthand in 1975, driving past the cemetery at 10 pm and seeing a parked car evaporate as he passed it. He had another encounter in 1976, seeing a car vanish after entering the forest preserve entrance - in spite of the fact that there was a chain stretched across the driveway.