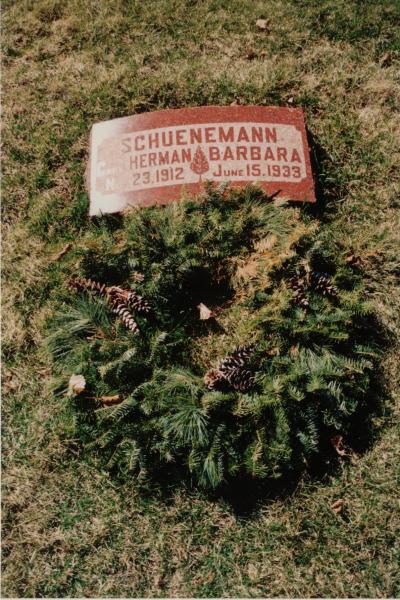 Capt. Herman Schuenemann
"Christmas Tree Captain"
Shortly before Christmas, each year until his death in 1912, Captain Herman Schuenemann of the Rouse Simmons brought a cargo of evergreen trees to Chicago from the upper peninsula of Michigan. Anchoring his ship near the Clark Street Bridge over the Chicago river, Schuenemann would sell his trees directly to the public.
In 1912 a major snowstorm which had already destroyed at least ten ships also buried the tree farms of Schuenemann's competitors. But the trees on the Captain's own land in Michigan were still accessible, and he overloaded the ship with them, then set sail for Chicago on November 22nd.
The storm worsened while the Rouse Simmons was on the lake. The ship became covered with a thick layer of ice, and the Captain raised a distress signal, which was seen by rescuers - who then lost sight of the ship.
Though the ship was eventually found on the bottom, Captain Schuenemann's body was never recovered.
- adapted from an article by Jim Graczyk, The Christmas Tree Captain at ghostguides.com